Our world class craft beer is made onsite at Cubby Haus Brewing with natural ingredients using traditional methods.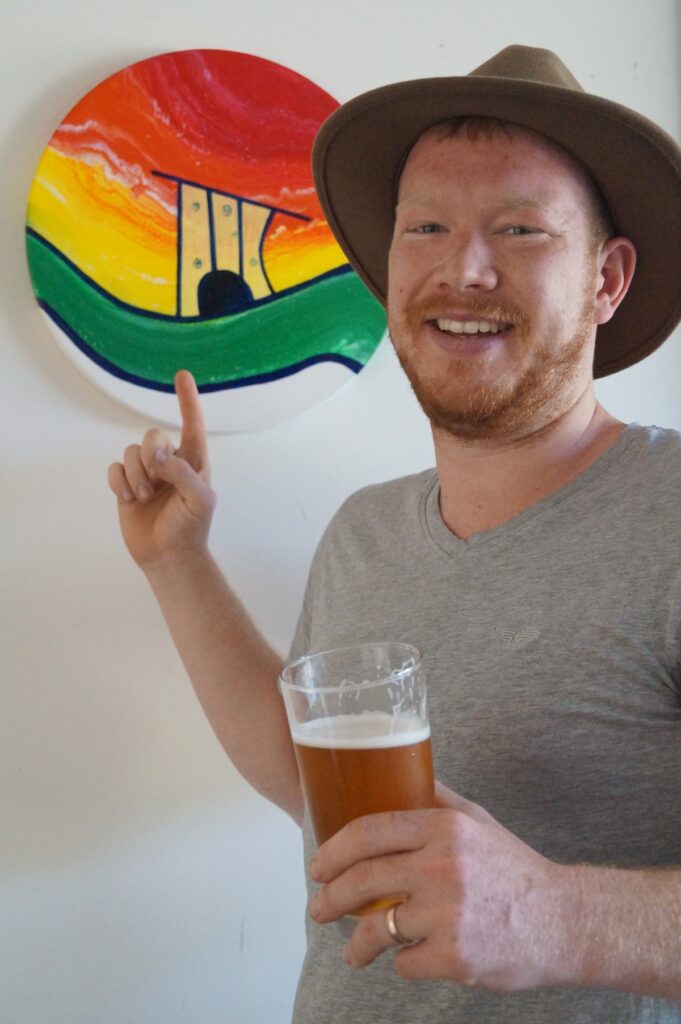 Don't Panic! Batch 42 English IPA has joined our core range! Goldings, Fuggles, Pacifica and Green Bullet hops combine to make a delightful English IPA. A hop driven bitterness with earth, pine and herbal notes is balanced by a solid malt backbone delivering a pleasantly dry English India Pale Ale with a twist. (wheat free) 5.5%
AIBA 2022 Silver Medal winner.
This stout is made in the classic English style with rolled oats.
A prolonged mash and easy boil brings out the character of the roasted barley and black malt with a hint of coffee liqueur. 
A lighter style stout with a full and silky mouth feel delivers a satisfying and perplexing ale. (wheat free) 5.0%
Indies 2023 Bronze Medal winner.
The roots of this style lie with American home brewers who brew it with a big malt presence. This American Brown Ale has a malt chocolate punch with a hint of coffee. The lightly hopped fruity character allows the malt to stand out.
The full bodied warming feel of this dark ale is reflected in its ruby tinged darkness. 5.5%
ANAWBS 2014 First Place USA2.
Pavlova. New Zealand or Australian? Made with New Zealand hops and Victorian malt, our Pavlova IPA is a little of both. An West Coast style IPA with a neutral yeast, the hops rule to make a light and crisp ale full of peach, passion fruit and plum. A dash of Munich malt brings a toast malt balance. (wheat free)
6.0%
Weizen – Bavarian Wheat Beer
Order from our online shop to have our beer delivered to your door.
Order mixed six-packs, four or six-packs and cases of beer
Get a discount on 4 or more six-packs
Free home delivery to Ballarat and surrounds 7 days a week
Fast delivery Australia wide