Situated at the brewery, our bar is family friendly with spacious seating and an outdoor area. Enjoy a sample paddle while taking in the view of Mount Pleasant Reserve.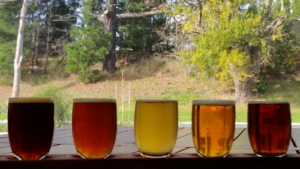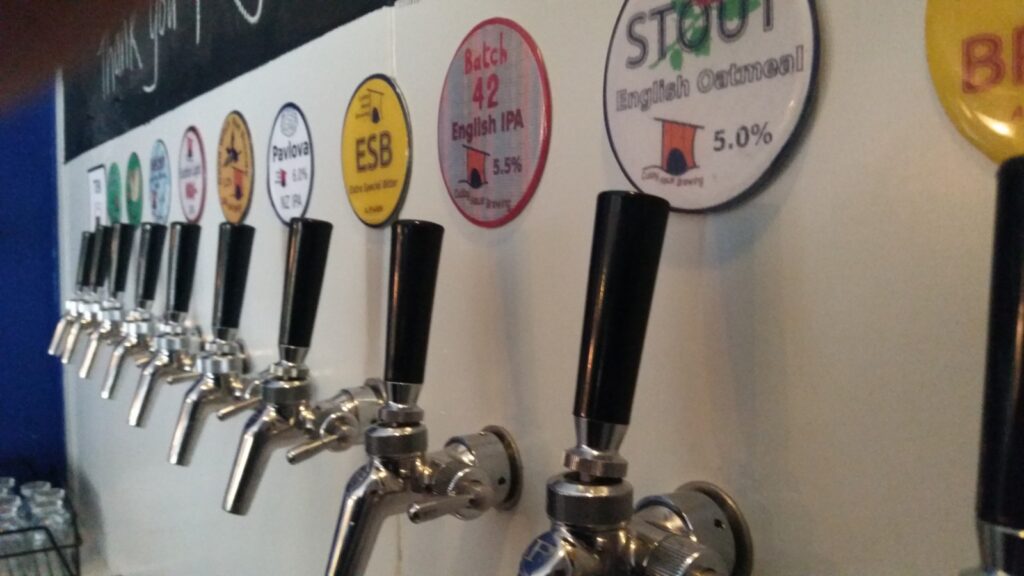 Our fully air-conditioned bar is informal and relaxed offering comfy couches and spacious dining. We have 10 beers on tap and also offer a full bar with local wines, cider and spirits.
Our kitchen is now open all the time we are, offering in-house made Pizza, Hot Chips and Toasties. We can even do them take-away or call ahead for even quicker service and a beer.
Our Pizzas are made fresh to order on a medium crust base made with our very own beer. Vegan and gluten free options also available.
Call us to arrange your next pizza party at our Haus.
Food and Beverage Menu
View or download our Food and Beverage Menu here.
Free pinball and our large collection of vintage vinyl and CD's will keep you occupied for hours.
You can even bring your own along to play on our equipment!
Our events blog lists all our upcoming events. Enjoy a relaxing afternoon with friends and family over a beer, wine and a feed.
If small batch brewing interests you, ask our friendly staff for a brew house tour. See how we brew on our hand built system.
Group Bookings & Functions
The Cubby Haus Brewery Bar is available for special events and group bookings anytime. You get the whole space to yourself with full access to the music system and band PA.
Using local resources, we cater to your party needs with pizza,  grazing platters, finger food and even a Birthday cake.
Just ask.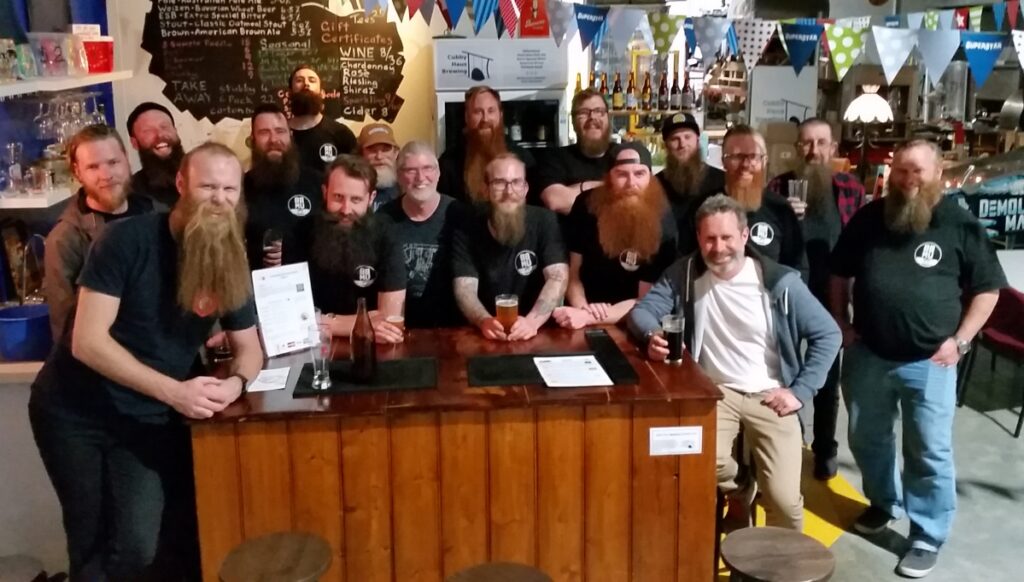 Gallery Space
We're supporting local artists by providing a place to show their art. Support our artists by visiting and maybe buying some. Contact us if you would like to show your artwork at Cubby Haus. We don't charge a commission, that's not what we're about.