Situated only 5 minutes south of the Ballarat CBD, we are close enough to the action to be part of your Ballarat adventure. Why not start with a sample paddle at Cubby Haus Brewing, or stay for pizza and a game of (free) pinball?
Escape Smash & Play Ballarat
Right next door to Cubby Haus Brewing is a very exciting venue offering escape experiences, a room to relieve frustration (by smashing stuff), an arcade space and even axe throwing.
Visit their website and book yourself in. Why not pre-order some pizza and come in to Cubby Haus for a beer and debrief after your session.
The Grapes Hotel is open 7 days a week and have friendly staff, great pub food and a comprehensive drinks list. They are 1.4km north of our brewery on the corner of Grant and Humffray streets. Enjoy a Cubby Haus ESB with lunch or dinner.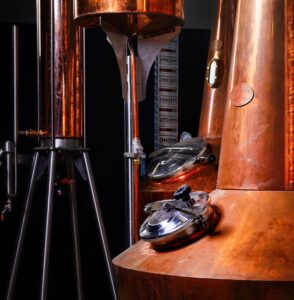 Kilderkin Distillery
Just around the corner in Hill Street is Kilderkin Distillery. Make an afternoon of it by visiting Cubby Haus and Kilderkin. They have a great range of gin and cocktails and local craft beer.
Right across the road from Cubby Haus Brewig is the newly revamped Mount Pleasant Reserve. It hosts an elaborate childrens' playground, barbecues, walking track and public toilets. Spread your picnic blanket and enjoy a take-away Cubby Haus pizza and mixed 6-pack!
Nature Walks
Cubby Haus is situated 200 metres form the picturesque Yarrowee River. Stroll south along the riverside for 800 metres to enjoy the Redan Wetlands.
Ballarat Observatory
One kilometer west, at the top of the hill in Cobden street is the Ballarat Municipal Observatory and Museum. Open daily.
Sovereign Hill
A 2 minute drive away is the world class Sovereign Hill historic museum. Refuel at Cubby Haus after your visit.